A master of design and a true original in today's world, Alex Sepkus is first a craftsman whose priority is beauty, whose insight and passion for his work are his driving force in life and whose abilities lie within his hands.
With a strong understanding of precision and balance (his father was an architect), Sepkus developed a great passion for the intricacies of his craft, creating a world that can truly be appreciated under a microscope.
Like what you see? Give us a ring! We can wrap it and ship it today.
P: 772-234-6711
The dog always wraps for free!
Give a gift from the Laughing Dog Gallery, and our signature gift-wrapping will let them know it's something spectacular before they even open the package.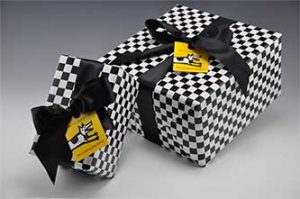 Related Artists