Australian by birth, Rose came to East Tennessee in 1985 by way of Japan and England. Four years later when Rose set out to build his own wood-fired kiln, it was the Japanese and English ceramic cultures — and the advice he received while visiting a Korean potter — that shaped the final structure. The kiln was completed in 1992, and Rose was ready to begin melding his past multi-cultural experiences with the traditions of Southern folk potters.
Like what you see? Give us a ring! We can wrap it and ship it today.
P: 772-234-6711
The dog always wraps for free!
Give a gift from the Laughing Dog Gallery, and our signature gift-wrapping will let them know it's something spectacular before they even open the package.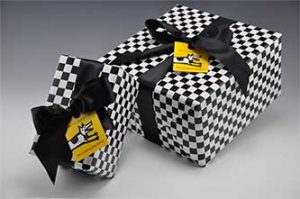 Related Artists