Holden and Ed use a collaborative process making all unique, one-of-a-kind sculptures using clay slabs, extrusions, coils and pinched forms often combined with mixed media materials.
Like what you see? Give us a ring! We can wrap it and ship it today.
P: 772-234-6711
The dog always wraps for free!
Give a gift from the Laughing Dog Gallery, and our signature gift-wrapping will let them know it's something spectacular before they even open the package.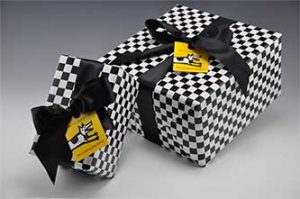 Related Artists