January 6, 2020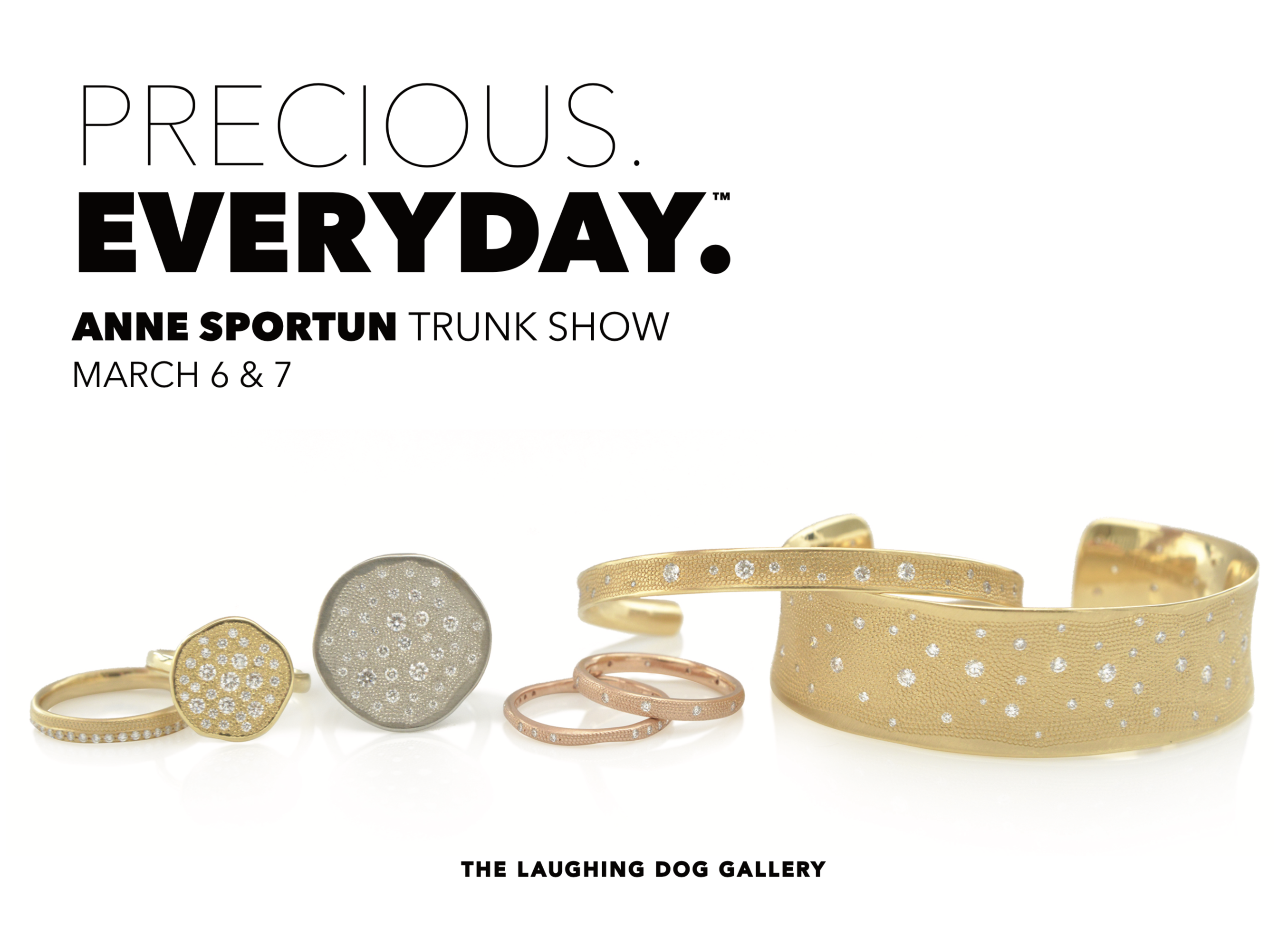 PRECIOUS. EVERYDAY.
ANNE SPORTUN TRUNK SHOW
FRIDAY & SATURDAY, MARCH 6 & 7 | 10:00AM-5:00PM
Toronto-born artist Anne Sportun founded her brand in the late 1980's after deferring her archeological studies to study jewelry arts. This move was the beginning of what has become one of Canada's most iconic jewelry names. Her fascination with natural forms, combined with traditional goldsmithing techniques, results in beautifully executed, imperfect silhouettes.
Anne lives by her mantra and celebrates the precious in the everyday.
"My work is a distillation of the world around me– those things that nurture my soul. The tranquility I find in nature feeds a deep creative well from which I can draw. I seek to recreate the subtle dichotomy of nature's perfect irregularities, and honour that every day is precious." – Founder, Anne Sportun
Join us for a special two-day show and see Anne's latest creations, as well as classic favorites from her collection.