February 1, 2017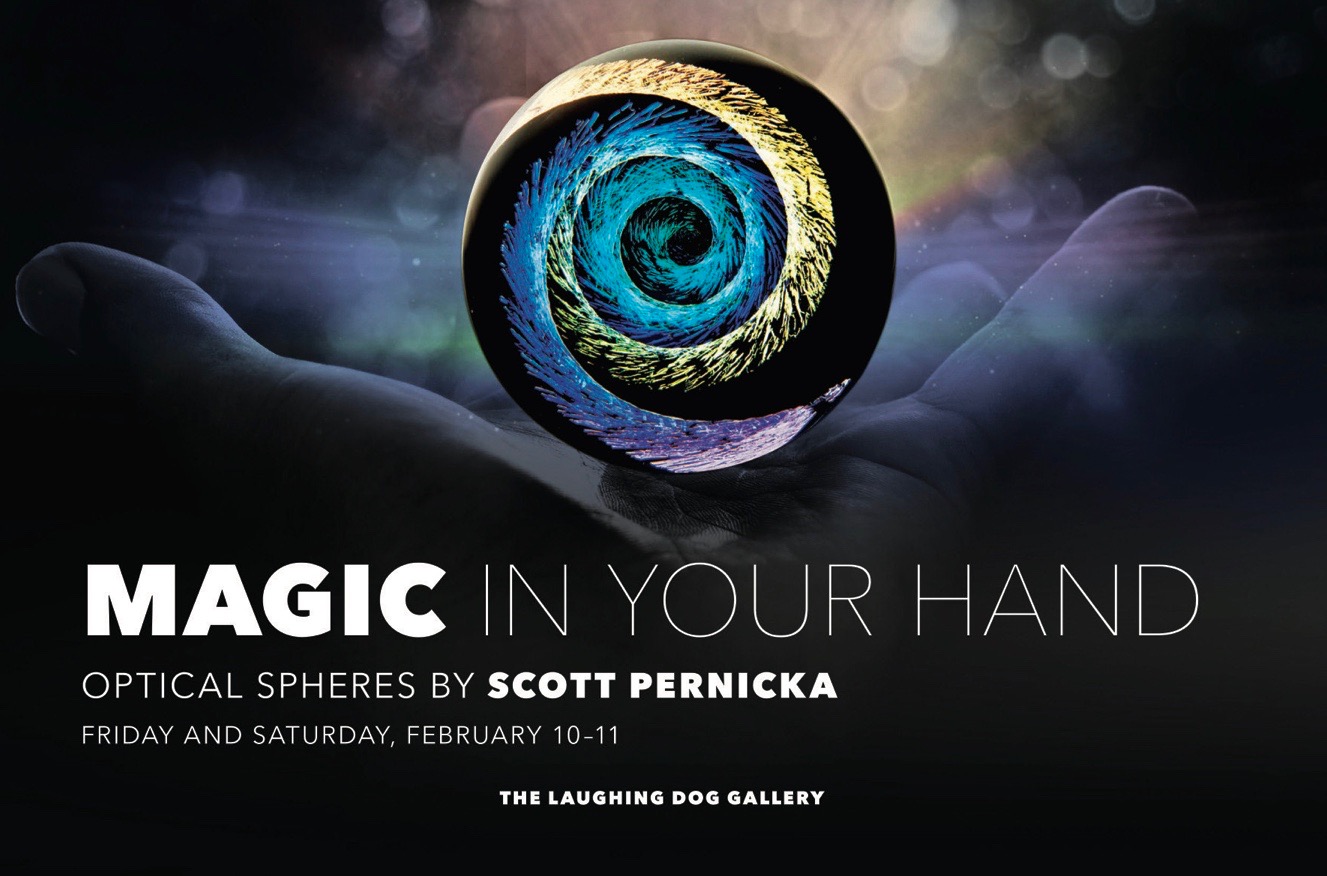 Artist Scott Pernicka's vortex spheres are an amazing alchemy of glass and physics. He has mastered the art of creating visual depths that transcend the physicality of the glass itself.
Working with borosilicate glass at temperatures over 3000 degrees, he combines gold, silver and crystallized metals, creating exquisite glass orbs. His award-winning works are sought by collectors worldwide, and frankly, it's hard to describe how incredible they are.
Join us for a rare opportunity to meet the artist and see his work. Maybe he'll even divulge the secrets behind his fascinating orbs and galaxies.
February 10-11, 10am-5:30pm