Stuart Abelman's love of nature, combined with his dedication and devotion to glass, has created a unique energy that drives his studio.  It has been Stuart's goal to create the finest hand-blown art glass. The work created at the studio is in demand not only for its technical expertise, but also for its creativity and originality.
Like what you see? Give us a ring! We can wrap it and ship it today.
P: 772-234-6711
The dog always wraps for free!
Give a gift from the Laughing Dog Gallery, and our signature gift-wrapping will let them know it's something spectacular before they even open the package.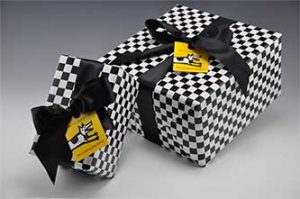 Related Artists