For over 20 years, John and Wendy Gilvey, along with Michael Benzer and Jennifer Smith have been casting functional and sculptural objects in the Hudson Valley of New York State.
Like what you see? Give us a ring! We can wrap it and ship it today.
P: 772-234-6711
The dog always wraps for free!
Give a gift from the Laughing Dog Gallery, and our signature gift-wrapping will let them know it's something spectacular before they even open the package.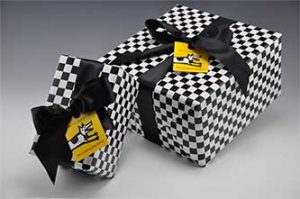 Related Artists