March 16, 2020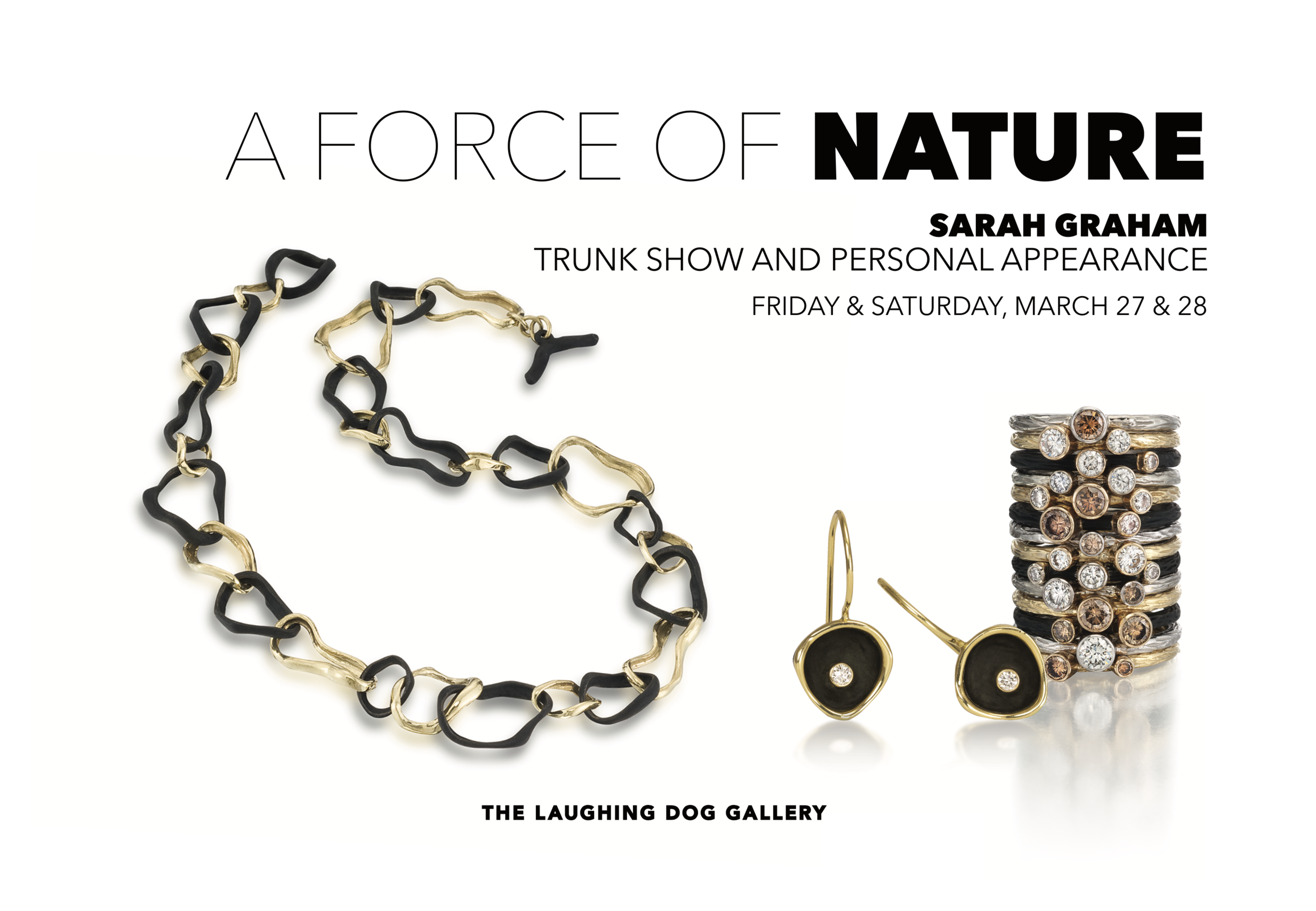 A FORCE OF NATURE
SARAH GRAHAM TRUNK SHOW
FRIDAY & SATURDAY, MARCH 27 & 28 | 10:00AM-5:00PM
Sarah Graham creates jewelry that is unlike anything else;
organic, textural, feminine and dramatic. The natural inspiration
behind the jewelry–seed pods, oyster shells, decayed wood, to
name a few– gives her designs a unique texture and feel that
makes them seem timeless. But it is her unconventional pairing of
matte black cobalt chrome juxtaposed with 18k yellow and white gold and diamonds, that makes her signature work stand alone.
Please join us for a special two-day event with the delightful Sarah Graham. Discover the natural wonder of her jewelry, including her new Hex Collection.